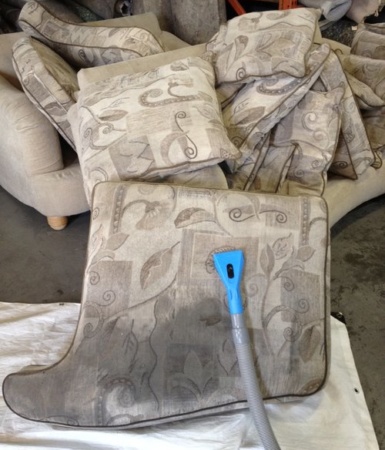 T.R., Santa Monica, February 2019
So happy with this service. I called this morning to have my sofa cleaned, and within an hour their technician was at my doorstep. Chad did a great job... super efficient, neat and professional. My sofa looks like new again! I would definitely recommend Dave's.
Michael T., Pacific Palisades, February 2019
Our house has 2000 square-foot of carpet. In the past I have had a lot of dogs so the carpet was very worn and stained. It was going to cost me about $9000 to replace the carpeting. I called a "green" company that advertised for $88 for three rooms including deodorizing and a senior discount. When they showed up they gave me an estimate of $2000 which I rejected Because this was clearly a bait and switch.
I called Dave on a referral and instead of $1.00 a square foot he quoted $.20 a square foot which came to $400. The workers Gaspar And Raul not only showed up on time but we're early. They did a fantastic job. They asked if they could charge an additional $75 because of all the stains and I readily agreed to it.
Because the stains were deep there is a little touch up to do and they are coming back to do that. The carpets we're literally dark gray and black in spots. The other company left in a huff and said I would never get anybody to clean the carpets for under $2000.
Attached are some pictures and you will see that the carpet is almost brand new. The pictures do not do it justice. The area is even cleaner than the pictures. I can highly recommend this company.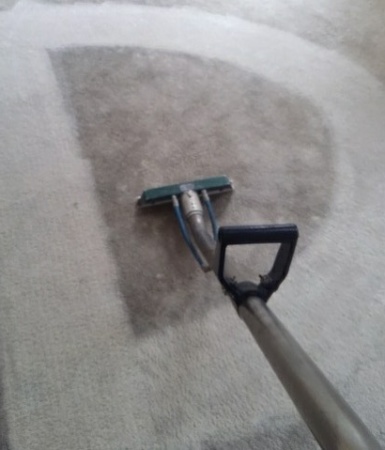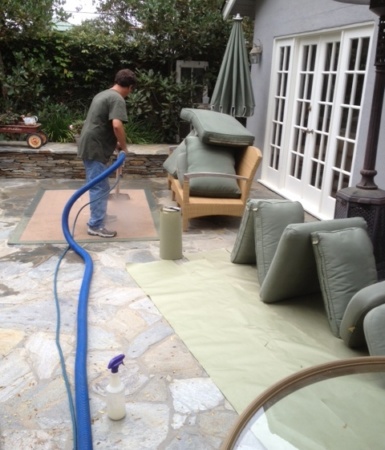 Laurie F., Santa Monica, January 2019
I called on a Sunday night requesting next day cleaning for my one rug and they accommodated!!! I was so surprised. They came on time and did a fantastic job! Very kind and professional people. I will definitely call them again.
Brooklyn G., Yelp customer, April 2017
!!!!! So grateful for the incredibly quick cleaning you did for us. We had a full size pee soaked mattress that we needed cleaned as soon as possible. They were super quick to answer, and while our original time slot ~did~ fill up they just slid back time by an hour but--not a big deal. Not only were you guys quick + the bed looks brand new, you were easy on the eyes lmao. 10/10 would recommend.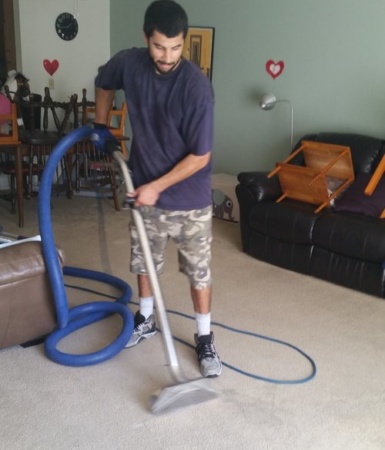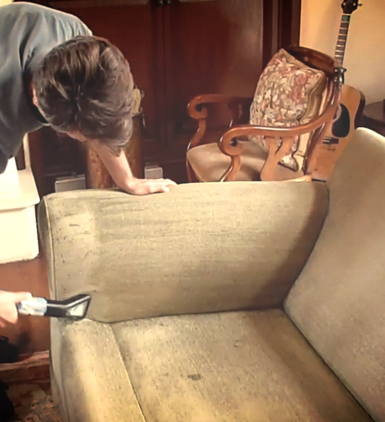 Tony T., Yelp customer, February 2017
Amazing company to work with, 100% happy with them. They showed up on time, friendly, they did absolutely best job I seen in last 15 years. I was so happy with them I used them 3 times last 2 weeks. They cleaned all our sofas , couches , plus 3 kids room carpets. I wish I knew them 15 yrs ago!!
Dani H., Yelp customer, January 2017
I don't write reviews but feel compelled to do so as they truly deserved it. The guys we're awesome! Punctual, Hard working, super friendly and well mannered and ended up with a great end product to boot at a very reasonable price. I will totally refer them business and use as my go-to cleaners from here on!! Highly Recommend!!