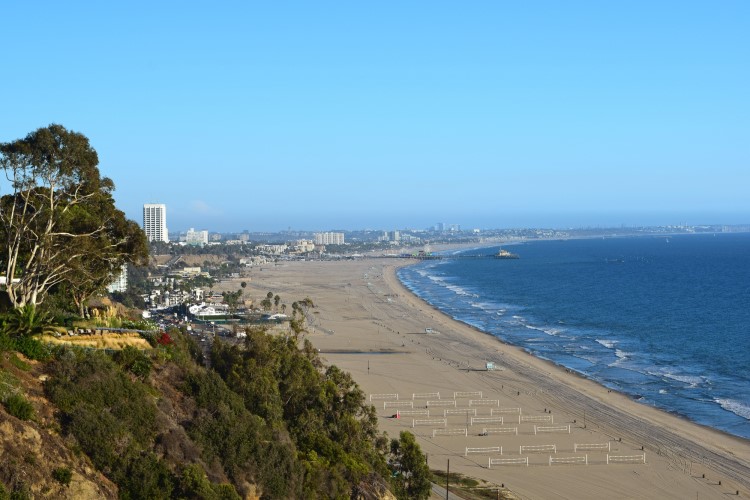 When looking for a reliable carpet and upholstery cleaning company, Pacific Palisades residents can't get any more local than Dave's Carpet. The Palisades has been Dave's headquarters since the early 1990s, and it's where his most loyal clientele resides. For both new and regular customers, that means same-day service is a good possibility because Dave's technicians are already in the area. From the Huntington neighborhood to the Alphabet Streets to the cliffs at Porto Marina Beach, we are often just minutes away from your Palisades home. If we're booked, we'll let you know, but if we're not, we'll make every effort to schedule and complete your same-day job.
Plus, Dave and our techs know their way around Pacific Palisades like their own living room!
A lot of changes have come to Pacific Palisades in the last few years. We have a new outdoor shopping mall with several restaurants, boutiques – and even a movie theater! With all of the new vendors coming in, it's good to know that local businesses are also thriving – especially after the Covid-19 pandemic. With attention to detail and a dedication to your health and safety, we are still the same Dave's that makes Pacific Palisades a great place to live.
A few tips for taking your business to locally owned entrepreneurs: Beware of companies with an 800 number and no physical address in Pacific Palisades. These companies may employ telephone operators anywhere in the country who have little to no knowledge about the local community of Pacific Palisades. They may claim to be locally owned, but when it comes to having a true Palisades headquarters, often that is not the case. Their language may say they're locally based, but that might mean a nearby zip code or even another part of Los Angeles. When you call them for a carpet cleaning quote and ask if they are local, they may admit to being based in a zip code bordering or near Pacific Palisades, but not the true 90272.
Meanwhile you might not even realize that the web pages claiming to be from Pacific Palisades are edging out the truly local firms who live and enjoy their relaxation time in the local community.
Dave's Carpet in Pacific Palisades brings both experience and care to your carpet cleaning, leaving your carpet and upholstery in beautiful condition.  That means the money you spend in Pacific Palisades stays in Pacific Palisades, benefiting the local area and making it an even nicer place to live!
And don't forget that we're one of the only Pacific Palisades-owned businesses that  can dry out your home should you have an accidental plumbing, sewage or roof leak. No job is too small, and we can always stop by to take a look at the water damage – and give you a free estimate – so  that we can safely restore your space to its original quality – for a reasonable price.
Oh and one more thing: Unfortunately, nowadays companies are able to purchase reviews, so if someone has thousands of reviews, check them first before booking a job with them. Often you can tell if the reviewers are actual customers and not written by paid "review" mills.
We look forward to seeing you on the beautiful streets of Pacific Palisades in the near future! Give us a call for a quote today at (310) 230-3800. Or e-mail us for a quick response. And be sure to have some photos ready of your treasured textiles so we can give you the most accurate quote possible!