Click on "Specials" above to get maximum efficiency from your appointment!
Welcome to Dave's Carpet & Upholstery
Carpet & Upholstery Cleaning in Los Angeles
Dave's Carpet & Upholstery Cleaning covers all of Los Angeles county from Malibu to Long Beach, Pacific Palisades to Inglewood, Burbank to Chavez Ravine, and from South Bay to South Central -- and everything in between.
You name it, our professional cleaners will do it. Restoring and cleaning your carpet, rugs, couch and upholstery in your home, office, or event space at an affordable price.
How Dave's Carpet Can Help
Professional Carpet Cleaning
We are a family-owned business operating out of Pacific Palisades and Inglewood, California and serving all of Los Angeles County. From Thousand Oaks to Whittier, from Santa Monica to Huntington Park, we are a full-service truck-mount carpet & upholstery operation equipped to beautify & clean your carpet, area rugs, upholstery, tile, and concrete. Even if you own seven puppies! You name it, we'll do it. Quality professional carpet cleaning near you for the best price we can offer.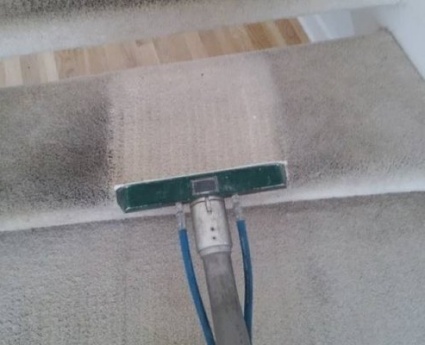 Reviews from Our Customers On Yelp
It's been 4 years since I wrote my glowing review for Dave's, and I've used them every year since then. They still do a terrific job, and I've been so happy to use Raul the last few times. He did another great, professional, and top-notch cleaning (today along with Ivan). I wouldn't think of using any other carpet cleaner. Thank you!
Professional quick and solid service. They did my outdoor furniture pillows and I was pleasantly surprised by the results.
"Very responsive and did a great job cleaning my two mid century upholstered chairs! Will definitely use them again!"
We Are Hiring
We're hiring! Well-qualified technicians needed to learn the exciting and fast-paced industry of carpet and upholstery cleaning.
Call us today at 310-230-3800 or e-mail us your resume at davidscarpet@gmail.com.